BUILD YOUR BUSINESS WITH THESE TOP TIPS
Download our FREE guide - The Top 5 Ways to Be a Successful Real Estate Agent. With tips from top performing Realtors® and sound advice from experienced professionals, this easy-to-read, informative guide will jump start your initative to growing your personal book of business.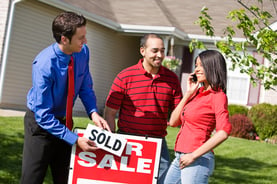 Remember that a successful business comes from using the right partners you can trust. New England Title and Escrow Services is known for delivering superior real estate transaction services. We have a solid reputation for delivering one of the fastest title commitment rates in the nation, all backed by unparalleled accuracy and security throughout the entire closing process.
"Hugh Fitzpatrick is an outstanding real estate attorney. He and his team provide professional services throughout the entire buying and selling process, going above and beyond on many occasions. My clients have always been very pleased with New England Title and Escrow Services."
- Krystal Solimine, Realtor
Re/Max Partners